Founded in 1967 by David T. Gibson, Red River Messenger & Transfer began operations in Winnipeg, Manitoba. The business was very successful and in 1973 was sold to the Leesen family (Dick and his four sons). Red River Messenger & Transfer continued to grow and the name gained the reputation of being synonymous with messengers in Winnipeg.
In approximately 1988 drivers who had worked for Northern Messenger separated from Northern Messenger and opened a new messenger business, now known as United Messenger. Northern Messenger, which had been owned by Air Canada (Gelco Express) lost a significant portion of its customer base to United Messenger and was therefore seeking to expand upon its business. Northern Messenger purchased Red River Messenger & Transfer from the Leesen family.
In 1991, David T Gibson, considered retirement from the City of Winnipeg after 32 years of service. Having a good working knowledge of the messenger industry and having established a number of contacts in the messenger/courier business, David decided to give the business another try.
David called upon Barry Leesen, who at the time, was a world distribution representative for United Parcel Services (UPS) to assist him. Barry had an open run outside of Winnipeg, North of the Perimeter, up to and including the town of Selkirk. This was the opportunity David needed to rebuild Red River Messenger/Courier.
Upon making appropriate inquiries, David ascertained that the name Red River Messenger & Transfer, last owned and registered by Air Canada, had not been renewed. David immediately registered the name Red River Messenger/Courier, owned and operated by David T. Gibson.
Red River Messenger/Courier grew to become Red River Messenger/Courier Inc. and has since grown to service, not only Winnipeg/Selkirk, but also Stonewall, Steinbach (twice daily), Portage La Prairie (three runs daily), Carman, Morden/Winkler and Morris (one run daily).
Red River Messenger/Courier is proud to service their customers with same day service.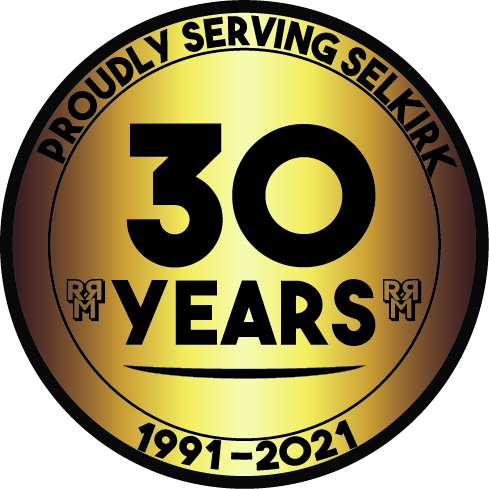 Please include dimensions of SKIDS & BIG BOXES to ensure proper vehicle dispatched
Shipments are priced as the higher of actual weight vs. dimensional weight
Liability limited to $2.00 per lb unless otherwise declared